| | | |
| --- | --- | --- |
| | Tommy Cunny of Manchester | |
Tommy changed his name from Cunnie to Cunny and married Margaret. They lived in Manchester and had 4 daughters and 1 son: Peggy, Patricia, Geraldene, Tommy and Donna.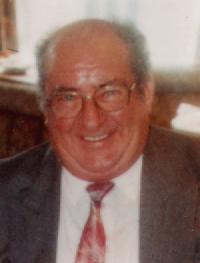 Peggy Married Kevin Maguire. They have four children: Michelle, Claire, Mark and Kerry
Patricia, known as Tise (pronounced Teesha) married David Andrew. They have two sons Harvey and Milo.
Geraldine has no children yet
Tommy has two boys from his first partner :Kyle and Thomas Shaw, and now with his wife Cathy has a son Max William
Donna and her partner Thomas Oluwiminua have two boys : Joshua and Pius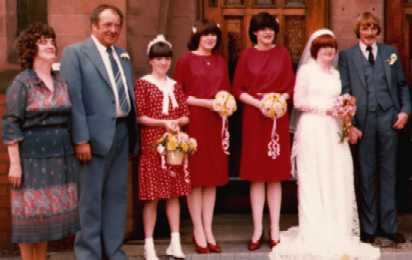 From the left: Margaret, Tommy, Donna, Tise, Geraldene, Peggy and Kevin


Tommy later married Irene and had a son : Anthony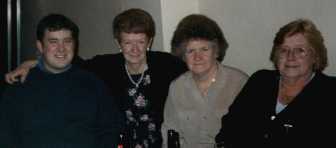 from the left: Anthony Cunny, Mary Rodden, Bridget Reynolds and Irene Cunny
Tommy Cunny died on the 27th December 1997 aged 63 years.

Click here to return to home page